Updated version of webmail 2020
For the last few months, we've been publicly testing a new webmail interface for our customers. The new system has more flexible message composing, the ability to drag-and-drop images and other attachments, a simpler mobile interface, and a generally more modern feel.
Today, we've updated the software to (among other changes) add a new "Dark" theme you can choose, and also to improve the message view in "two column" layout. You can now switch between a "split" and a "full height" view by clicking the new zoom icon (shown here circled in green):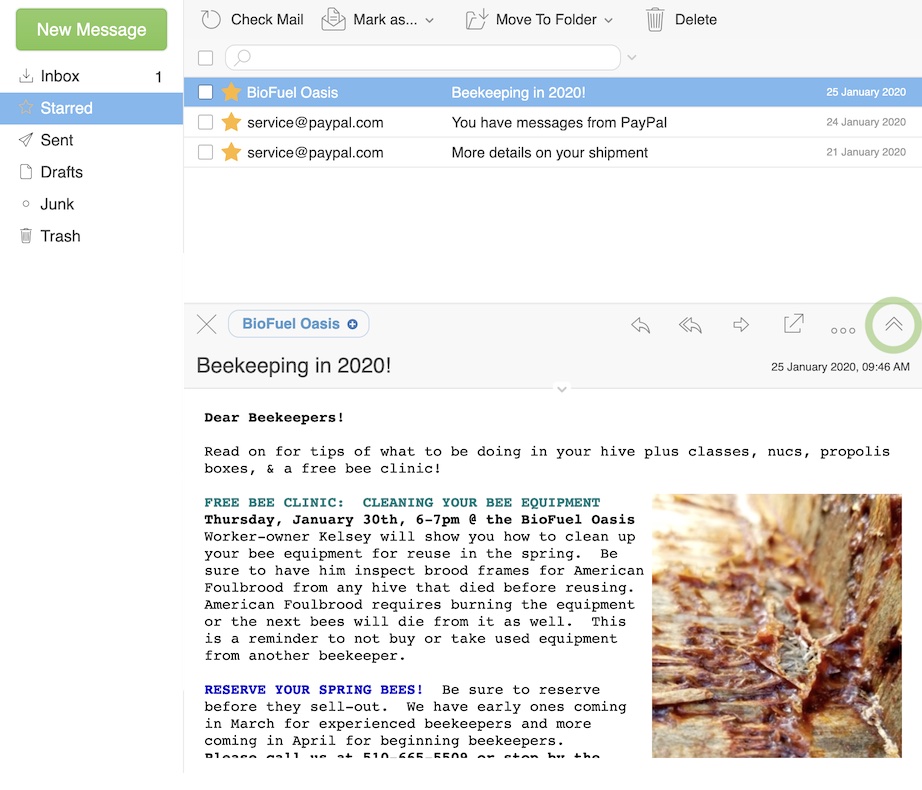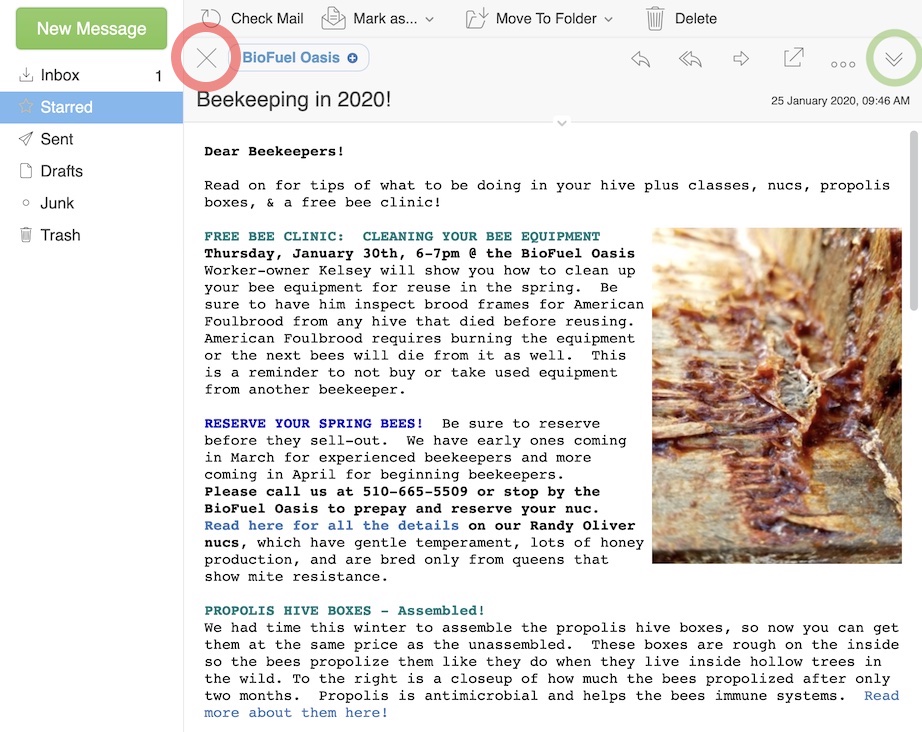 You can find the new webmail interface at https://webmail.tigertech.net/, and we have some tips for using it. (By the way, if you don't see the new features immediately, you may need to logout and login again, or clear the cache in your web browser.)
We intend to make the new interface the default soon. But if you don't like the new webmail system for some reason, the old webmail system is also still available (and will remain available for the foreseeable future).